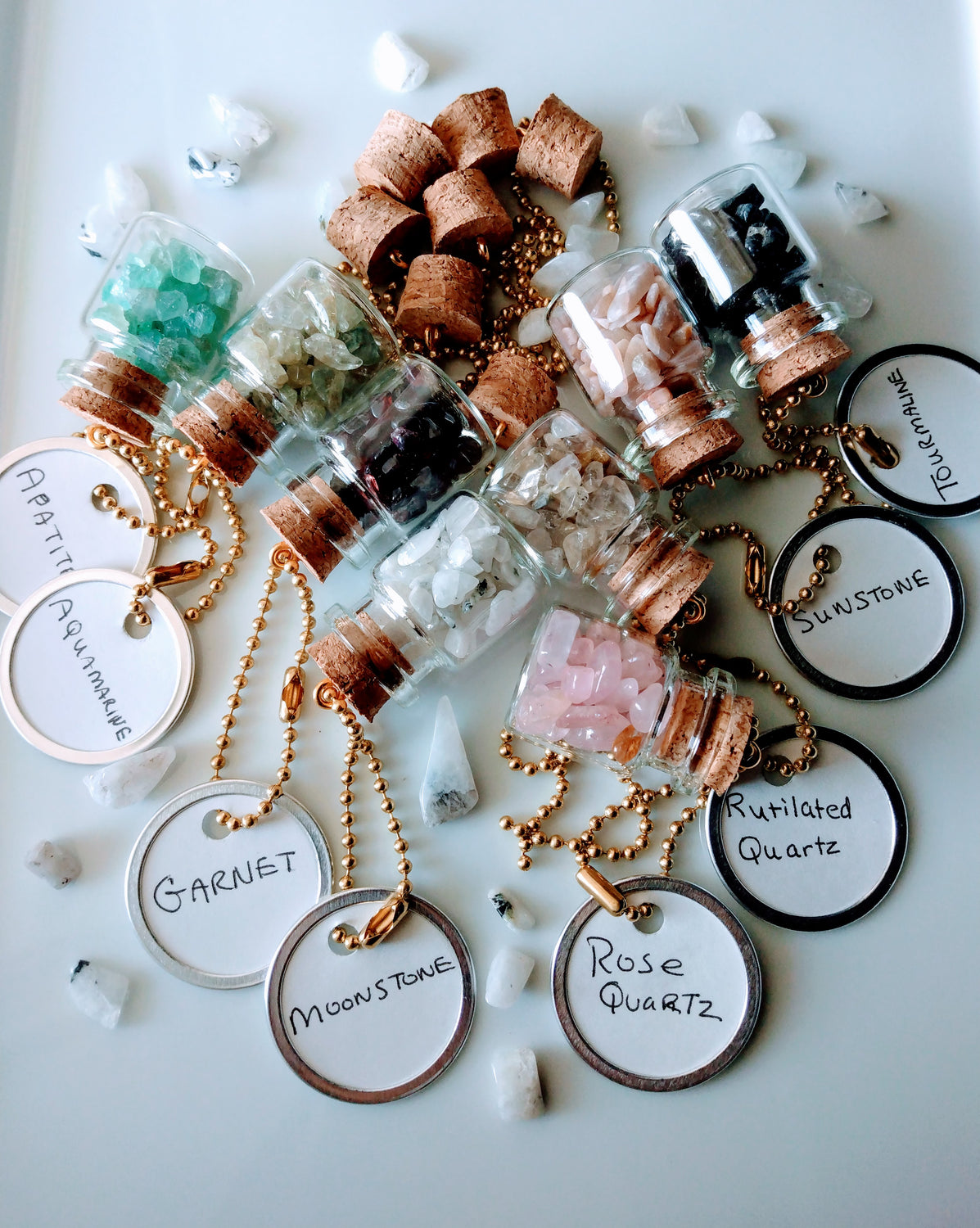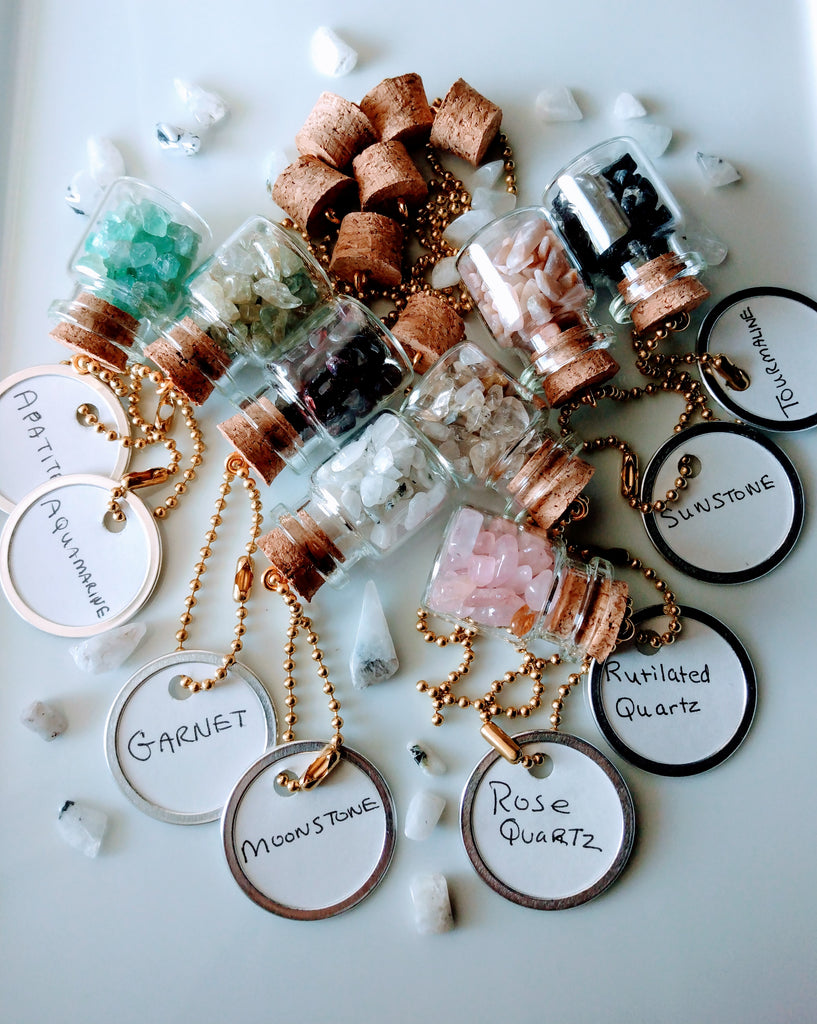 On Sale
Mini Chakra Crystal Apothecary in Glass Bottles
You will receive 1
Glass Bottles with crystals
(A random  bottled crystal will be chosen similar to ones pictured.)

-Apatite (Throat Chakra)

-Aquamarine (Throat Chakra)

-Garnet (Base Chakra, Heart Chakra)

-Moonstone (Third Eye, Solar Plexus)

-Rose Quartz (Heart Chakra)

-Rutilated Quartz (All Chakras-Crown to Root)

-Sunstone (Sacral, Solar Plexus)

-Black Tourmaline (Base Chakra)

Measurements:
Crystals: approx. 3– 10 mm each

Glass Bottles: (with cork top) approx.
.87" W x 1.49" H
38 mm x 22 mm

Photos show a representative sample of Mini Bottled Crystals.
The tiny tumbled chip stones do not have holes in them.
Each bottle comes with brass ball chain and key tag.
Color, size, and shape of natural stones varies.

All Crystals have been hand-selected, cleared, charged, and arrive ready to be used for your highest good.