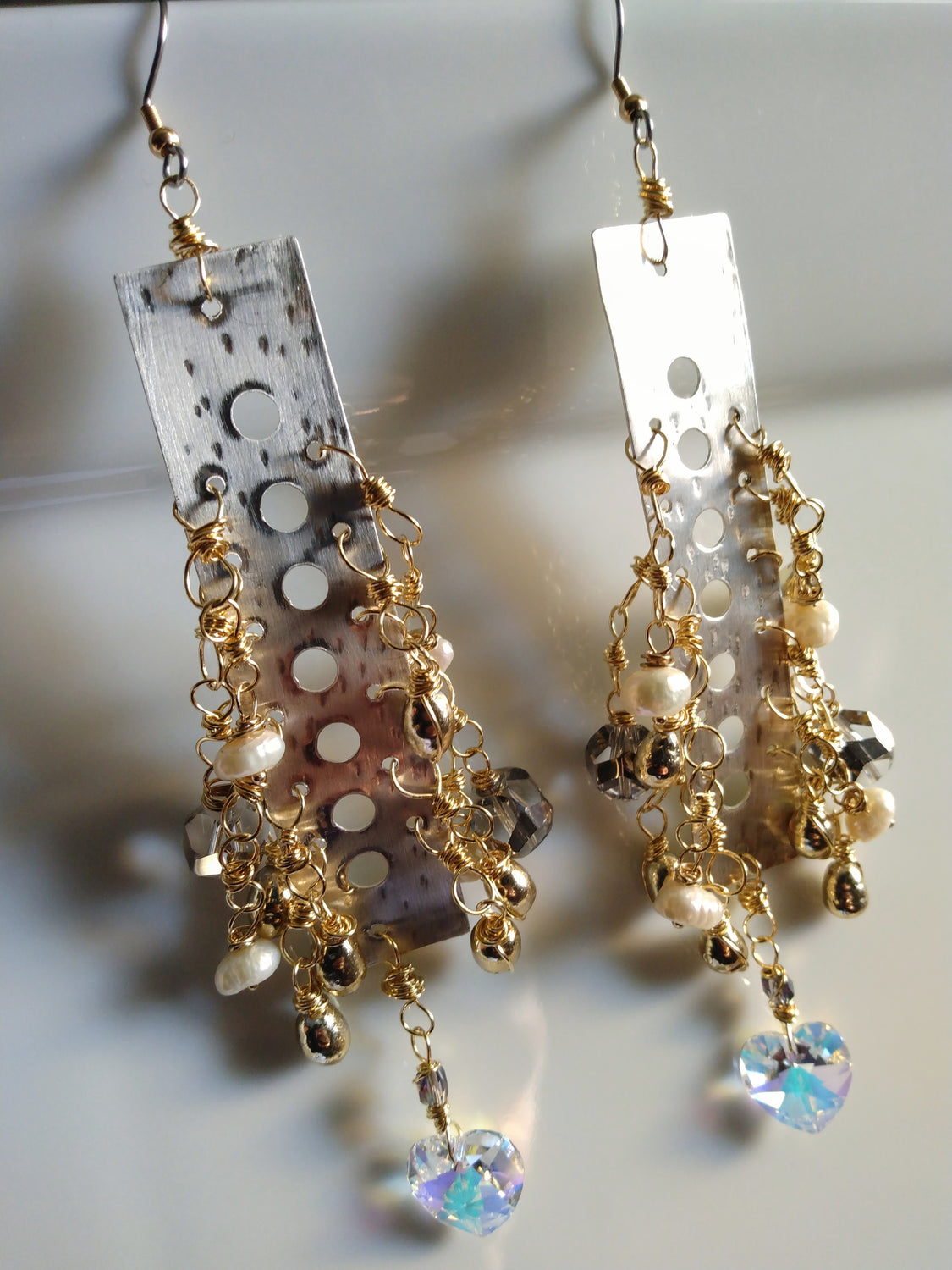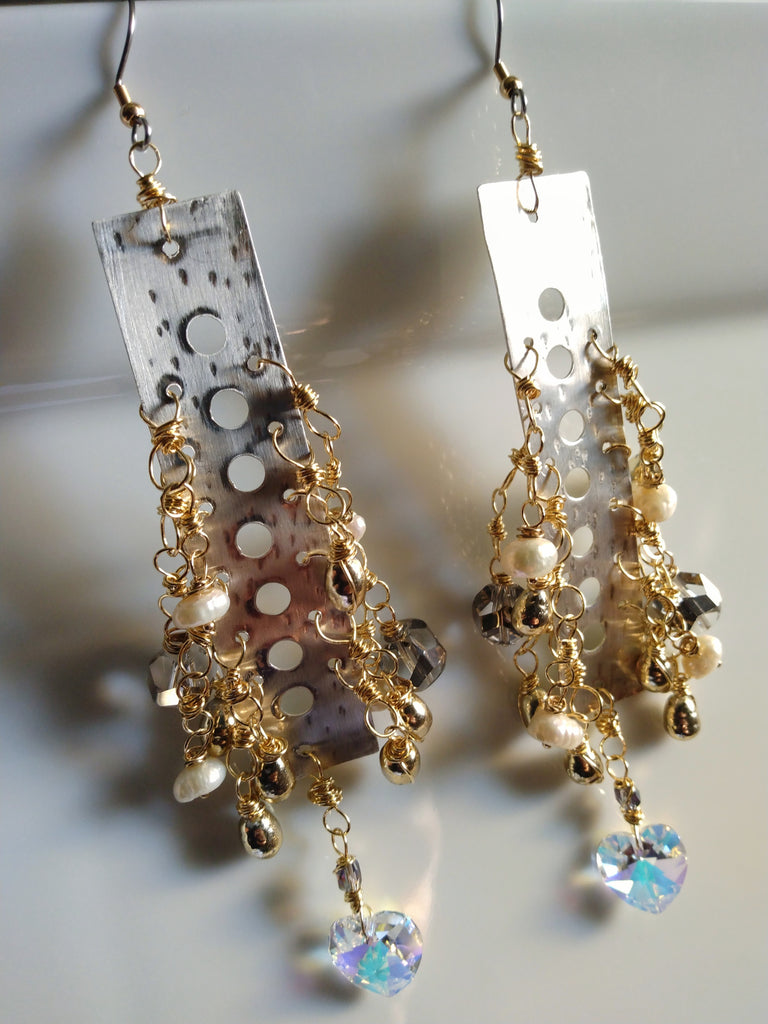 On Sale
Sterling Silver Sheet Dangle Earrings- CUSTOM MADE TO ORDER
Sterling silver sheet metal earrings adorned with tiny punched design. Freshwater pearl, gold plated pearl, glass, and swarovski  crystal bead embellishments.
Earrings are carefully hammered for texture.
These earrings are one-of-a-kind and has it's own unique character
Dimensions: 4" L x 1/2" W approximately
 Materials: Sterling Silver
Intuitively handmade by Norahz Boutique.
*Note: Custom Made To Order
Please Allow 2-3 weeks from time of purchase for this item to ship.